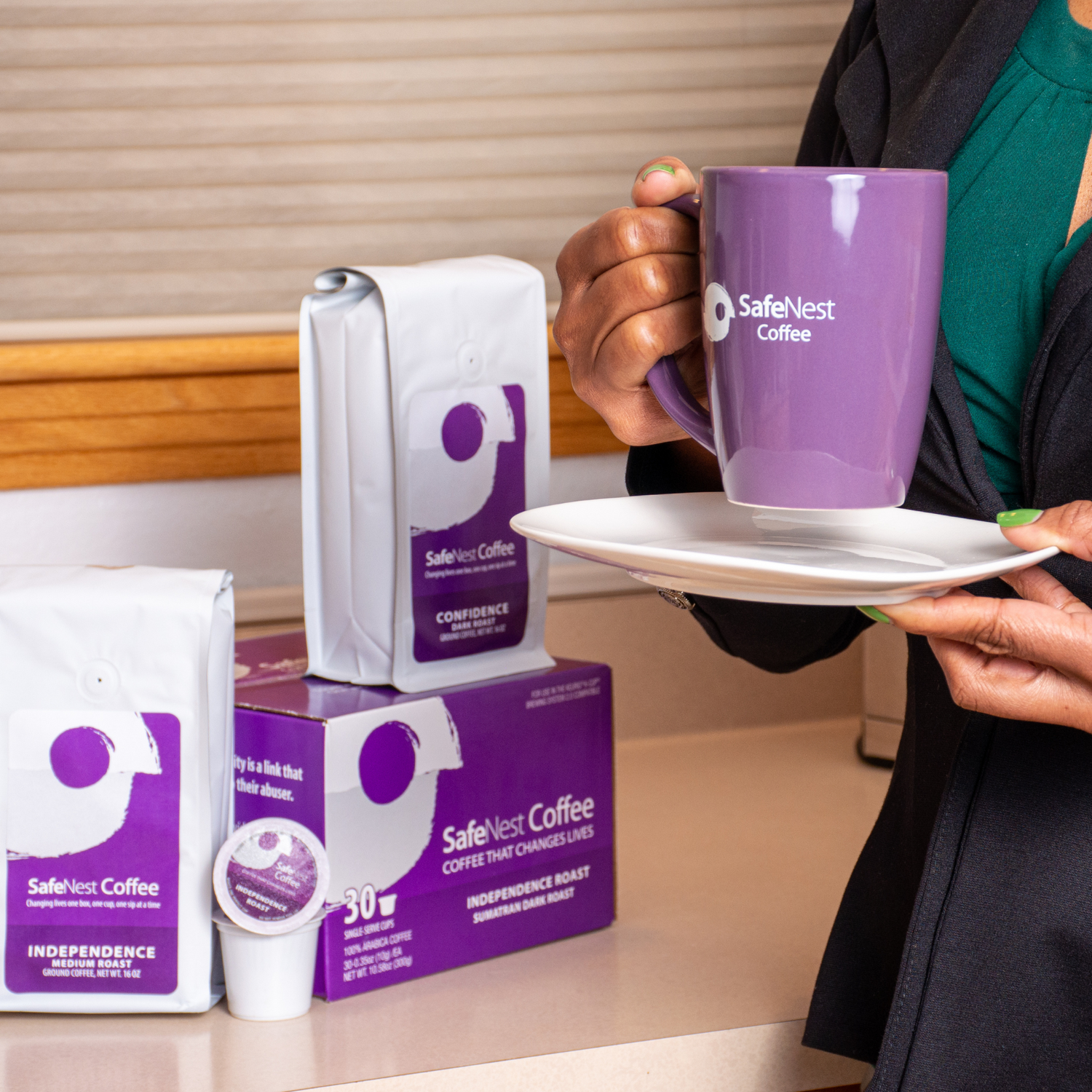 Our Coffee
At SafeNest Coffee, we're committed to not only providing exceptional coffee but also making a positive impact on the environment. We work with a local roasting partner who sources our 100% Arabica beans from sustainable farms around the world and roasts them weekly to ensure the highest quality.
Learn More
Economic Independence is Crucial
Did you know that when survivors of domestic and sexual violence achieve financial stability, it can help break the cycle of abuse and empower them to start a new life? SafeNest Coffee knows everyone deserves a life free from abuse and trauma. That's why every time you purchase our coffee, we are able to create more jobs for survivors in the community!
Shop Now